This past event has already happened. Please take a look at our Upcoming Events Page to see future events.
An evening of short plays
THE LOWER BOATHOUSE is a spectacular riverside venue, intimate and atmospheric, set alongside the River Cherwell in Oxford. In this context it lends itself readily to summertime music and theatre art events.
This is the fourth summer season in the Lower Boathouse and It promises to be a great year for theatre and music evenings.
For our second Lower Boathouse event of this season we'll be moving away from music & melodies…instead delving in to the world of acting, with an evening of short plays performed by the Oxford Playwrights Group.
Oxford Playwrights Group meet monthly to read and discuss members' scripts and to plan productions. Their other activities include dedicated writing sessions and events with guest theatre professionals.
Previous theatre events have proven to be popular and entertaining.This will be the fourth evening of plays from Oxford Playwrights at our Lower Boathouse Riverside Venue, Cherwell Boathouse.
The theme for this years plays is ALTERNATIVE FACTS. This is explored through the performance of six short plays.
We'll be doing a 3 course light theatre menu. Canape starter, bowl food main and canape style pudding. Food can be ordered and payed for before the performance start. There will be a break halfway interval for food to be served.
Play list (not necessarily in running order):
ALTERNATIVE FACTS:
'WAFTING FROM PARADISE'
By Mark-Ralph Bowman
'HOT AIR'
By Lorna Pearson
'TURKISH DELIGHT'
By David Gregory
'HISTORY MYSTERY'
 By Stuart Skyte
'HOPE FOR ALL OF US'
By Doc Andersen-Bloomfield
'SIGNED AND SEALED'
By Mark-Ralph Bowman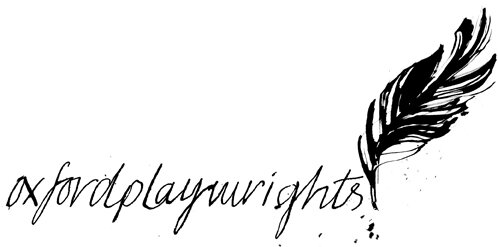 Ray Baldwin and Joe Oliver
Event tickets in advance – £18.00

THIS PERFORMANCE ONLY TICKET PRICE INCLUDES A WELCOME DRINK
FOOD IS EXTRA and can be ordered from a light menu and paid for on the night
The bar will be open to purchase drinks but closed during the performance

Event inquiries:
info@cherwellboathouse.co.uk or Tel: 01865 552746
Date/Time
Thursday 31st May 2018
7:30 pm - 10:30 pm